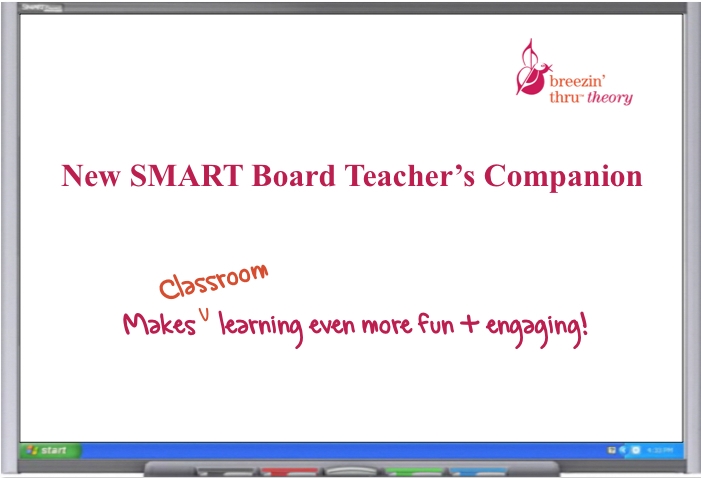 SMART Board Teacher's Companion For Even Greater Interactivity!
New supplementary resource to the Breezin' online binder
Provides enhanced "See It-Hear It" lessons
Lots of interactive exercises, quizzes, and listening examples
A kick-start to composition lessons
Links to e-binder and games
Brings your SMART Board to life!
Supports the Basic Fundamentals,
the first 7 chapters of Breezin' Thru Theory
The Staff (all 4 clefs); Rhythm Basics; Rhythm Intermediate;
The Piano Keyboard; Rhythm Intermediate Advanced;
The Major Scale; and Major Key Signatures
Use with Breezin' Thru Theory subscription or
On it's Own
Teacher's Companion DVD:
$195 (1 teacher); $390 (2+ teachers at your school). Order Here
Add Subscription:
To access full curriculum (E-Binder & all games).
PLAY VIDEO. See the SMART Board Teacher's Companion in action!
FREE SAMPLE (SMART Notebook file). Try it with your class.
* Don't have SMART Notebook software? Then download and use this Free Viewer. Works with any brand of interactive whiteboard.
---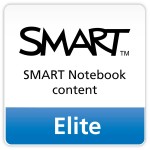 This amazing product has been awarded the highest level of distinction from SMART Technologies – ELITE Accreditation.
Woohoo & enjoy Breezin' Thru!
_____________________________________________________________________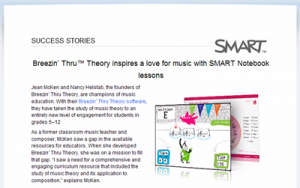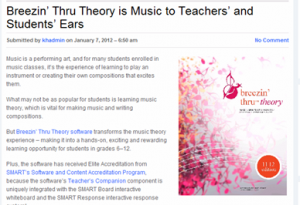 _____________________________________________________________________