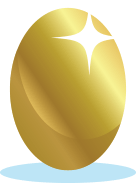 Getting great results has never been so fun or easy. Our award winning dashboards motivate kids to excel and make it easy for teachers to get an instant read on a student or class.
Cool charts and at-a-glance graphs show student progress. Assessments are online and automatic. And students get their own dashboard that reward and motivate them to take ownership of their success.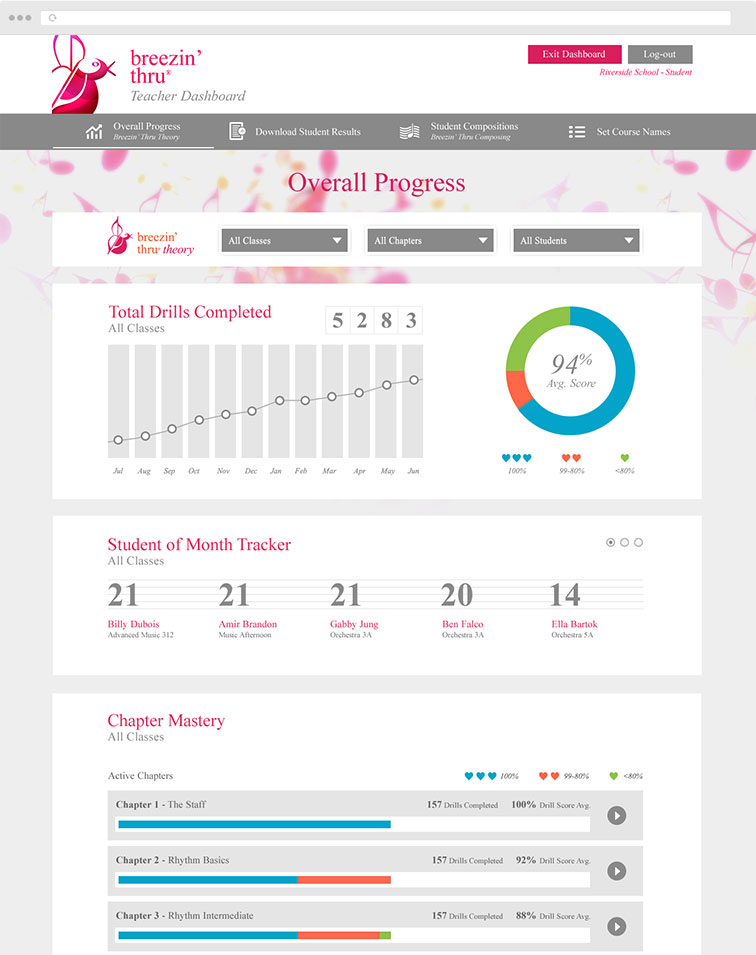 No Hearts Broken
When it comes to music, only mastery will do. Our unique 3-heart system is another way of showing how well your students are doing, keeps them focussed on mastery.
Kids can perfect drills until they are happy with their results.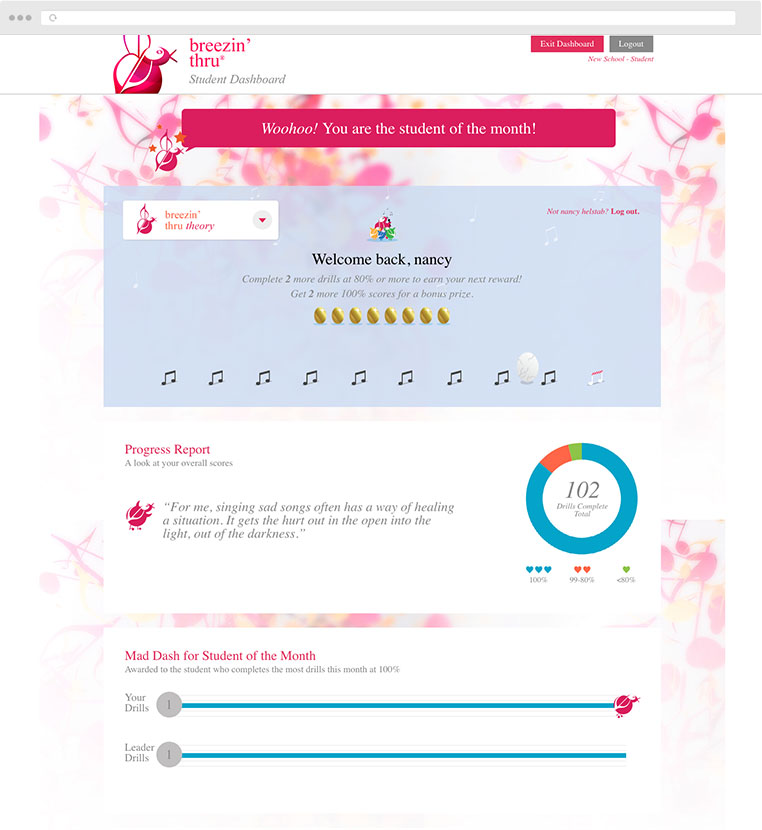 Making
Mastery Fun…


Mad Dash for Student of the Month
Awarded to the student who completes the most drills this month at 100%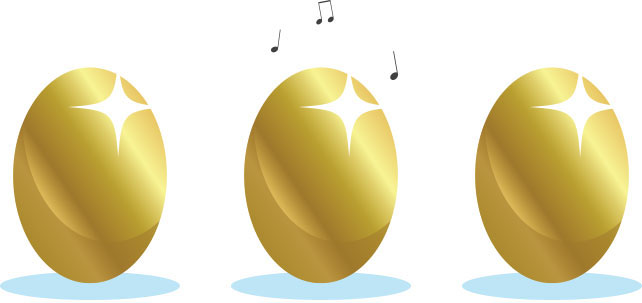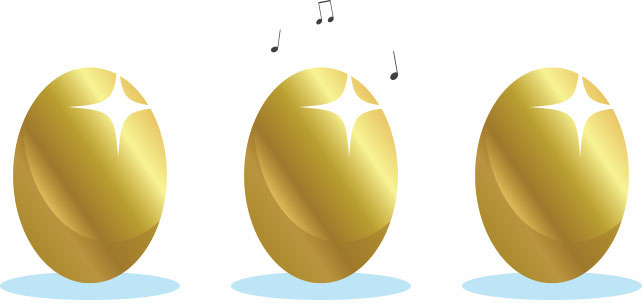 Get Your Golden Eggs
Each egg has its own secret tune


Your Reward Collection
Set it as your profile avatar