Teacher Set-Up
Add Breezin' Thru to Clever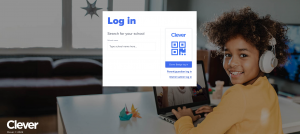 Login to Clever
Add the Breezin' Thru App to your library by searching Breezin' Thru
Click on Breezin' Thru App in your Clever Library
The very first time you login into Breezin' Thru from here,
You'll be prompted to enter the "teacher" username & password we sent you.

To do your rostering now click OK or you can skip this step and explore Breezin' Thru first (you can import your students later).
Select the Classes for Breezin' Thru.
Select the Students you subscribed to Breezin' Thru.
Note: If you have 2 students with the same first name and last initial in the same class, you will need to make changes to one of their names to make sure their accounts are separate.
When you've finished, click "add students" and you're done.
Your students are now ready to login.

Rostering later or making changes
If you skipped rostering the first time you logged in, you can always do it by going to the "Set Course Names and Planning" section within Breezin' Thru.
Click on  "Manage Roster" and do steps 3-6 from above
If you need to edit any students, you can do that here Name Corrections
If you wish to add more students to your subscription, Contact us.
*** For a more detailed step-by-step visual guide, see this PDF ***
Logging in For Students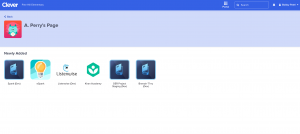 Once you're in Clever, find the Breezin' Thru app.
Click and you can start Breezin' Thru.