Woohoo! We're thrilled to announce that Breezin' Thru Theory and Breezin' Thru Composing have been awarded "Best Tools for Schools" for 2014 at the NAMM Show.
Thank you to all our amazing teachers and students for making this possible.
It's your valuable feedback and engaging usage that has helped shape what these terrific products are today!
Selection Process
Educators Highlight the Best Teaching Tools from the 2014 Winter NAMM Show
(As Written by Eliahu Sussman, SBO Magazine, 27 January 2014)
The annual Winter NAMM Show in Anaheim California is the place where hundreds of thousands of musical instruments, accessories, and related products are debuted to industry insiders. For the fourth consecutive year, educators at the music products convention combed the exhibit halls looking for the best products for classroom use in an array of different categories. Using an online voting process at sbomagazine.com and hard-copy ballots from attendees, music teachers made their selections, which culminated in a presentation of the 2014 Best Tools for Schools from the Winter NAMM Show.
Special thanks to panelists Dr. Karen Childress-Evans of the San Diego Unified School District, Jamie Knight of Huntington Beach High School's Academy of the Performing Arts, and SBO columnist Dr. John Kuzmich.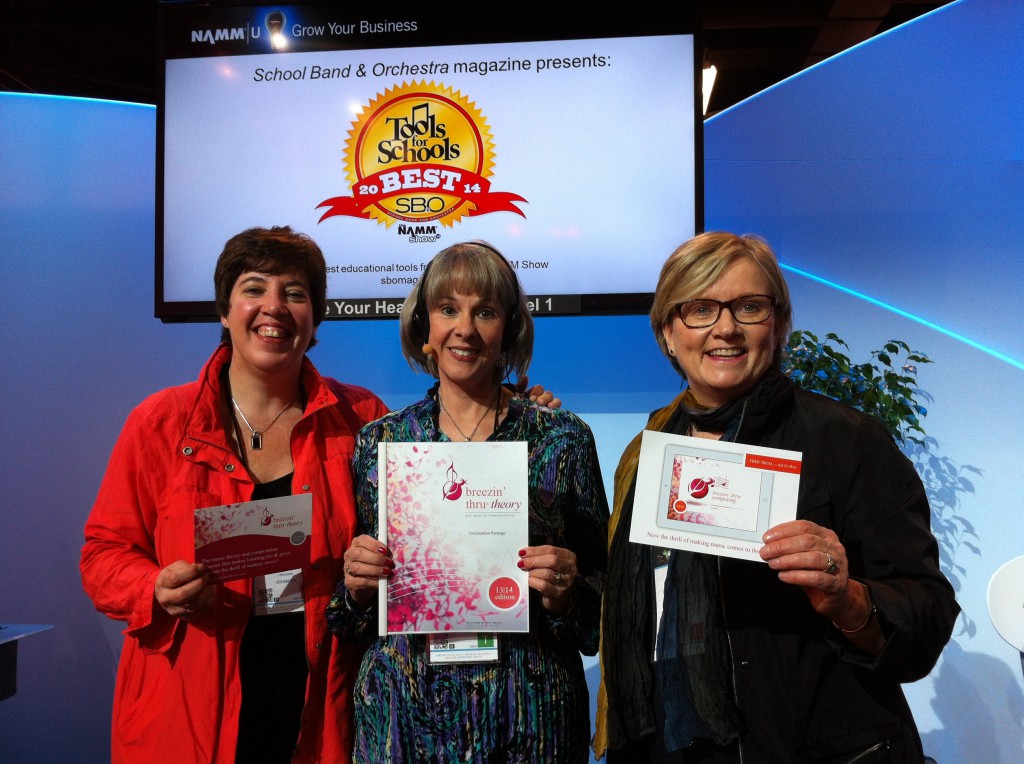 Woohoo! Breezin' Thru being honored at NAMM.