13/05/20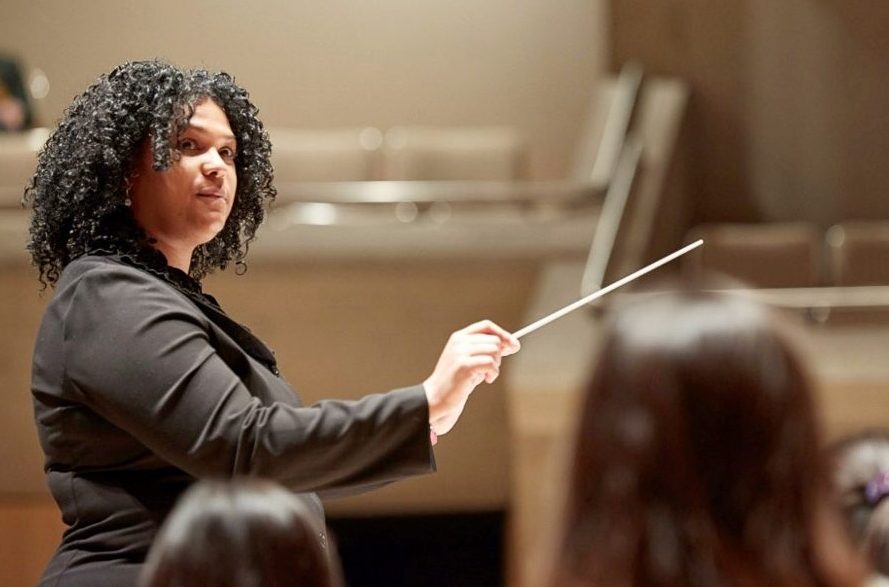 You know it takes passion and determination to build and maintain a good music program. And, it also takes ongoing passion and determination to get what you need for your students and program to thrive. In fact, it can often take years to get the equipment, uniforms and other necessary supplies. But don't worry, after all, Rome wasn't built in a day! (And we music educators weren't on that particular job!)
However, before you start organizing the bake sale or the walk-a-thon, there are steps you need to take to ensure your fundraising will really have the wings it needs to fly.
1. Create a Vision & Plan
Just like every start-up business that is looking for funding needs an "elevator pitch," you also need to be able to share your vision for your music program in a way that is succinct and engaging to potential funding sources. Jot down what you'd like to achieve with your music program, in a year from now and in three years from now.
Something else to keep in mind: while your goals of helping bring out the music in your students may not have changed, the "new normal" of our pandemic-era environment has had a significant impact on music program priorities. Online, digital access has quickly moved up the list. You may need to reprioritize your needs to ensure you can keep your program vibrant, relevant and flourishing.
Now, figure out what you need to get you to that three-year vision. Create three buckets to establish the different levels of funding needs, from the bare minimum up to the amount needed to enable you to reach the highest level of performance:
1. What's vital to have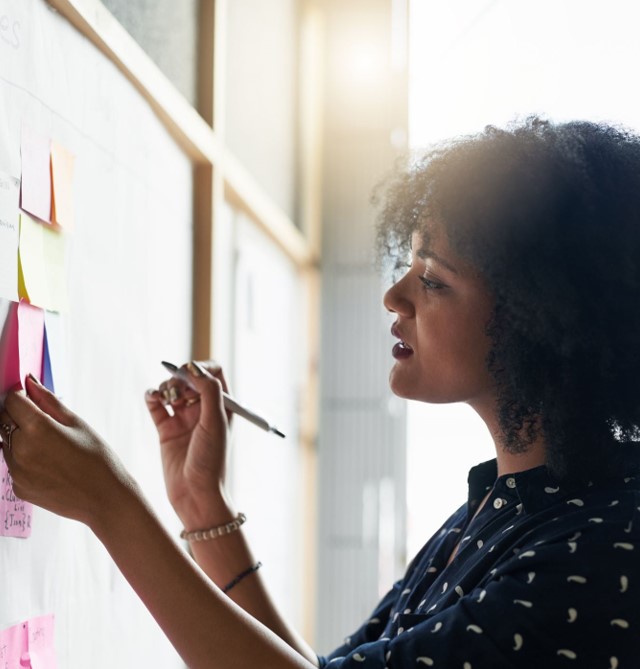 2. What you need to have
3. What would be nice to have
You may want to support these goals through an increase in school fees, fundraisers or even by selling or auctioning off unused equipment. Most likely, you will still need more support. So make a list of potential funding sources. This may include:
• Your principal or artistic coordinator
• Other department budgets
(e.g. technology, library, cross-curricular, maintenance)
• Parents and parent organizations
• Student fees
• School district funds
• Grants
• Local businesses
• Distance learning funds
Then outline how the students (as well as school and parents) will benefit from any purchases in each of those areas. This gives your principal, parents and other potential funding sources a tangible sense of the outcomes of any new curriculum, online program, equipment or uniform acquisition.
Here's a download to a handy worksheet to help kick-start your vison and plan.
2. Know Who Controls the Purse Strings
(and What Matters to Them)
Figure out how money flows in your school calendar year. When does it flow and when does it dry up? Does some money become available in April or May when the end of year is coming? If your principal allots money by request, then you might want to roll your requests out over the year not just all at once.
The crux of the matter is that you need to know how and when your funding sources designate money. Most importantly, you have to have a clear understanding of what matters to them. (Now aren't you glad you did all that pre-planning?!)
Here's a story from a colleague of mine who happens to be a principal at an all-girls school — and she's a former music teacher. The science program at the school was struggling. Hardly any girls were taking it. Then, a new teacher came on the scene who was passionate about teaching science. He transformed the experience for the girls with great lessons and student involvement in learning. The girls were so keen about science, that they formed a Friday after school science club.
Then the new teacher went to the principal and asked for lab coats for the girls in the club. Not 10 or 15, but 50 of them. The principal came up with the money and the coats were purchased. The science teacher was a good teacher, but had also earned the principal's respect and helped to elevate the school's profile. The point is that if you help to build awareness and a positive reputation for your school, your principal (or artistic coordinator or district school board) will do everything they can to support you and your success.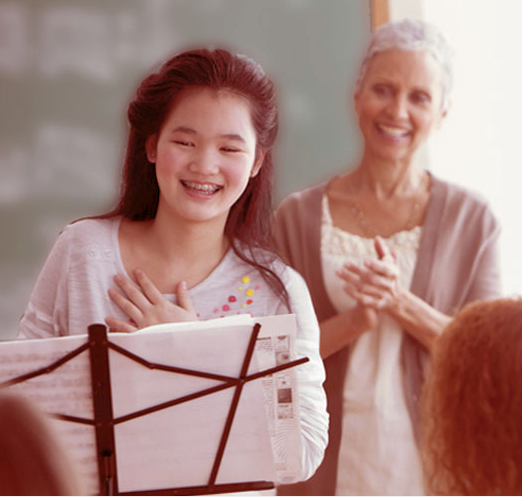 You need to win over your funding sources, and show them the value of their investment. We've had music educators who have gathered their Booster parents together to arrange a demonstration of Breezin' Thru Theory. Parents see firsthand how much fun learning theory can be, and how it gives the teacher all the tools to really help the kids accelerate their mastery of music. It can make the difference between parents who are reluctant to hand over any additional money and parents who more than willing to invest in their child's success.
Look for opportunities to build a relationship with your potential funding sources as well as ways to stand out as a music educator. And, don't forget to let them hear the results of your labor. For example, in my first three months at Claude Watson School for the Arts, I took the Grade 8 Jazz Band for a holiday concert in a busy downtown lobby. I made sure they had accessible and great sounding charts and the kids were prepared. Of course, they did an amazing job and the principal loved it. Afterwards he asked me what I needed. A few days later my much-needed conga drums and Latin percussion showed up.
3. Zig When the Others Zag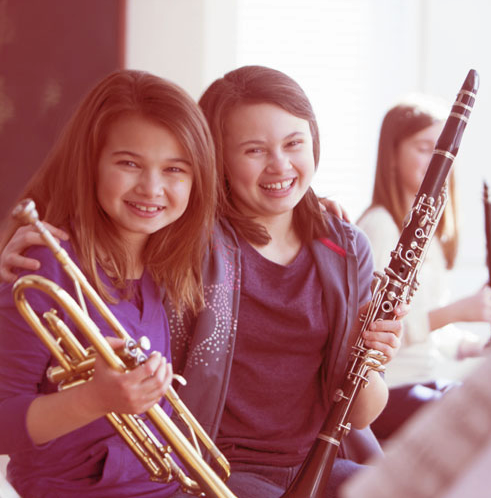 Music teachers often arrive at school early in the morning and leave after everyone else has gone. It's that work hard and longer hours before and after school and time during the summer, that build trust in you and your program. If the people who control the purse strings see you out in the hall working with your clarinets players who might be struggling with a difficult part, they know you mean business.
When I taught music at high school in a small northern town many years ago, the kids really needed uniforms. Fresh fruit was non-existent in the middle of winter in those days. So, we imported and sold the juiciest grapefruit and oranges from the south. It was a fundraiser that fulfilled a need in the community. The local paper covered the story and we raised $3000, covering the cost of the uniforms for all band members. (And, I was called the Grapefruit Queen for years!) The students were so excited and proud of what they had achieved. In the process, we elevated the band program's profile, especially as we were starting to represent the school at competitions.
Hard work and a little creativity can help you maximize your fundraising efforts. If everyone else is selling chocolate bars, think about movie passes, popcorn, discount cards or any other product that is needed by your community.
Pre-Work Makes the Dream Work
Laying the groundwork by having a clear vision and plan, as well as knowing what is important to your potential donors can really set the stage to meet and surpass your funding goals. Then add in a dash of hard work and ingenuity, and you've really set yourself up for success. If you would like to share your stories of how you've found the funds to support your music program, you can drop us a note at info@breezinthrutheory.com
Jean McKen
Co-Founder and Author
Breezin' Thru Inc.
---