13/11/23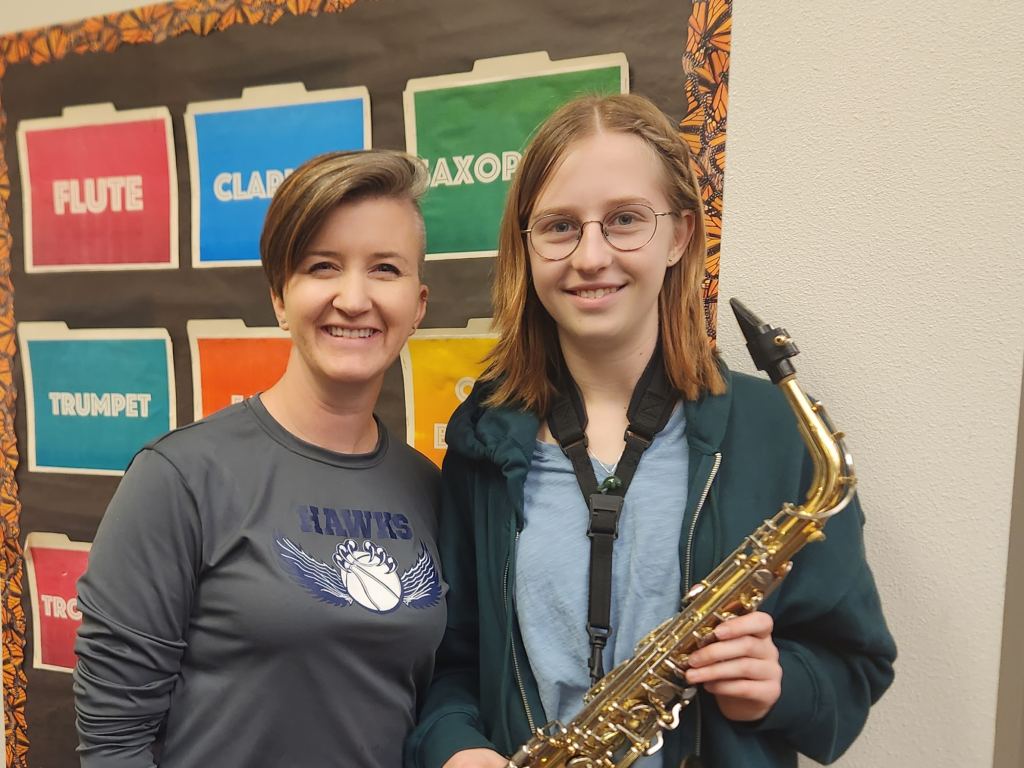 Recently, a teacher from Severance Middle School in Colorado reached out to us to let us know that one of her students, Elayne L., had not only whipped through all 24 chapters in Breezin' Thru Theory, but had done so at a 100% success rate on all 248 drills that reinforce the chapters.
And now she was eager to move onto composition to work on that side of her skill set.
And only in 8th Grade
Wow. She had mastered a 12th Grade level, while only in 8th Grade – and it's only November! Now that's "breezin' thru theory!"
Naturally, we wanted to know more about this incredible student.
Elayne has always been drawn to music, starting out playing the violin at age five. She told us that the violin didn't stick, so she moved onto piano. In her 4th grade she picked up the alto sax, and that's what she's been playing ever since.
How it Helps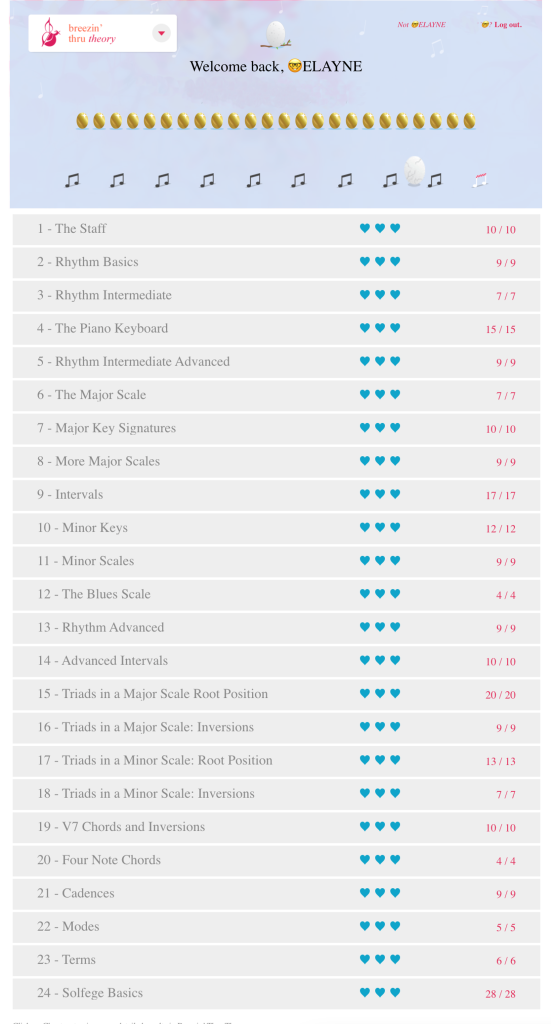 "My motivation was my older brother; I remember he completed Breezin' Thru around April of his 8th grade and I wanted to live up to the expectation he set for me. Breezin' Thru helped me get on my feet in composition and I understand a lot more of music theory," Elayne said. "It helps when I'm reading sheet music as well, because of my understanding of chords, rhythms, and terms. I hope to get further into composition in the future and even make a little money from it."
Elayne has a bright music future ahead of her and told us that she wants to "play more instruments, especially in the sax family, low brass section, and maybe even pick up the clarinet along the journey."
Bravo Elayne!
Differentiation in Action

With Breezin' Thru Theory, Elayne set some exciting goals for herself – how inspiring for more experienced students! Adding in Breezin' Thru Composing just brings more fun to the mix.
More Stories?
We love to hear these amazing stories.
If you have a story to share with us about your experience with Breezin' Thru, please give us a shout and tell us all about it.  You could be featured next!