02/01/19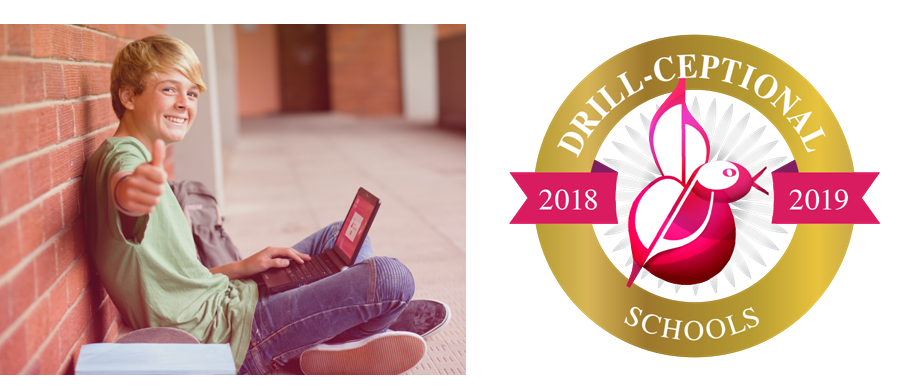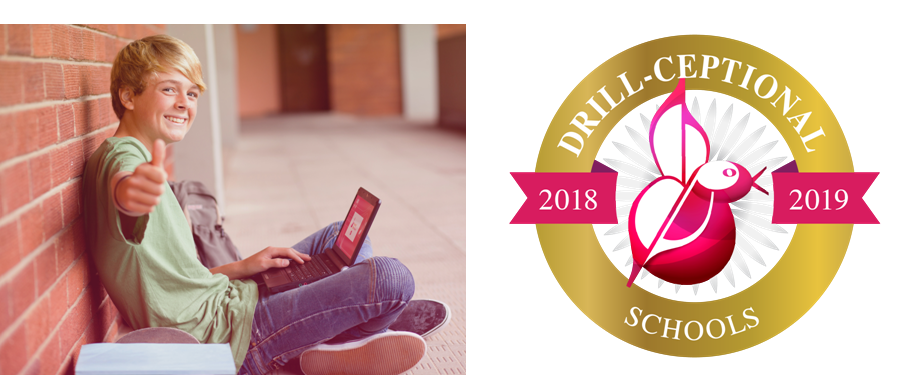 Lots of Drills & Success!
Here's our 2nd "Drill-ceptional Report" for the 2018-19 School year … for Breezin' Thru Theory Mad Dash Drills! The goal is to keep things fun for students, while building mastery, and providing some well deserved recognition.
Well kids, you sure are Rockin' the Leaderboard.
There are

10 new schools

on the Leaderboard and a new Regional #1!
The Overall Leader has changed hands too, for Total Number of Drills & a new Drills/Student (TIE).
And Students have submitted …

over 826,000+ drills

so far this year! WOW.
Here's how Drill-ceptional works: We've divided North America into 5 regions … North, South, East, West, and Central. Every few months we'll identify the TOP 3 schools for each region (subject to your permission). Results are based on the total number of drills submitted to date for the 2018-19 school year, AND the school's average needs to be 90% or higher on these drills to qualify.
Without further ado …. The "Drill-ceptional" Schools as of Dec. 31, 2018 are:
Here are the 5 Regions
The Top 3 Schools in each region are listed below. Congrats!!!
Report 1: As of December 31, 2018
(for the 2018-19 school year)
* Indicates new schools on leaderboard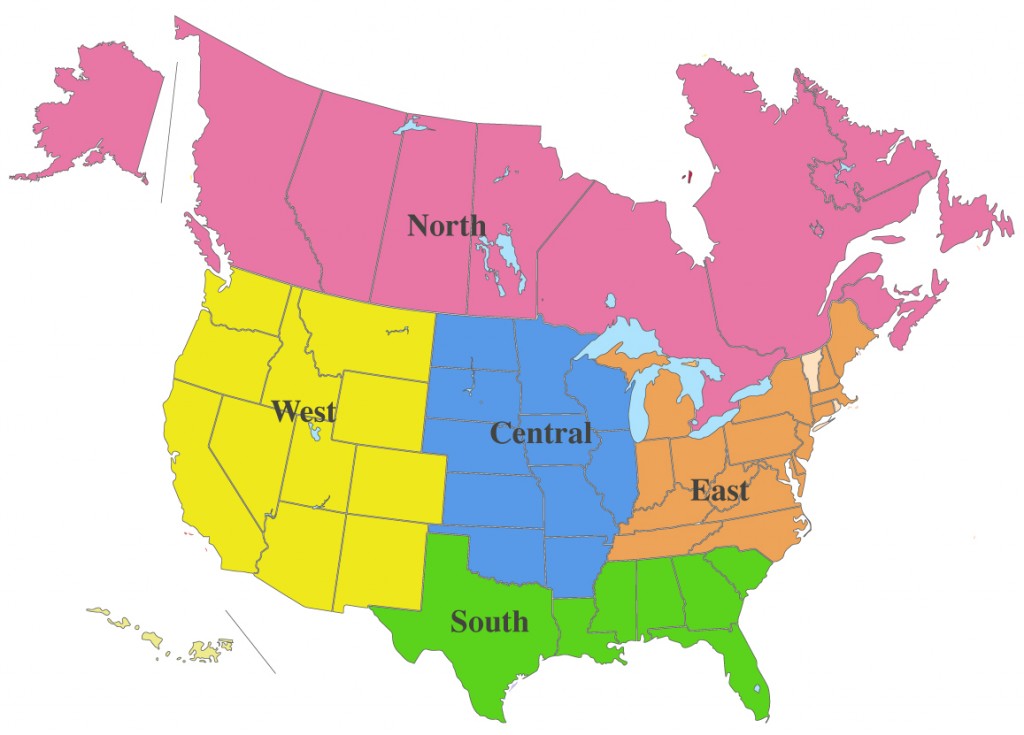 Best in the West
Middleton High School
(Middleton, ID)
Ferris High School
(Spokane, WA)
Middleton Middle School
(Middleton, ID)
_______________
Next Up: Albuquerque Academy (NM)*, Skyview High School (MT)*
The Northern Lights
Colonel Irvine School
(Calgary, AB)
Bishop Allen Academy
(Toronto, ON)
Hazel McCallion Sr PS*
(Mississauga, ON)
_________________
Next Up: Upper Canada College (ON)*, Estevan Comprehensive (SK)*
Feast of the East
Dempsey MS
(Delaware, OH)
Ravenscroft School
(Raleigh, NC)
Staten Island Technical HS
(Staten Island, NY)
_______________
Next Up: Twin Towers Middle School (NY)*, La Salle High School (OH)*
Center Stage
Adlai E. Stevenson HS
(Lincolnshire, IL)
South Valley MS
(Liberty, MO)
Percy-Julian MS*
(Oak Park, IL)
_______________
Next Up: Indian Trail Jr HS (IL), Jefferson City HS (MO)
Southern Stars
Plano West SH
(Plano, TX)
Plano Sr High
(Plano, TX)
Vanguard HS
(Ocala, FL)
_______________
Next Up: Plano East SHS (TX), Dillard Center for the Arts (FL)*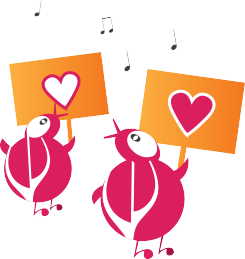 Woohoo &
Congratulations to All !!!
COOL STATS
(As of Dec. 31, 2018)
THE NEW OVERALL # 1
With An Impressive 19,000+ Drills
Is Plano West SHS (Texas)
Most Drills/Student at 167 per student
Is a tie: John S. Battle HS (Virginia)
&
Aledo High School (Texas)
TO BE AMONG THE TOP 10
10,000+ Drills
TOP 25
5,745+ Drills
TOP 50
4,325+ Drills
P.S. Keep on drillin' kids …
There's still lots of chance to make it onto the Leaderboard. Next report will also have "most improved" schools!
---