16/08/20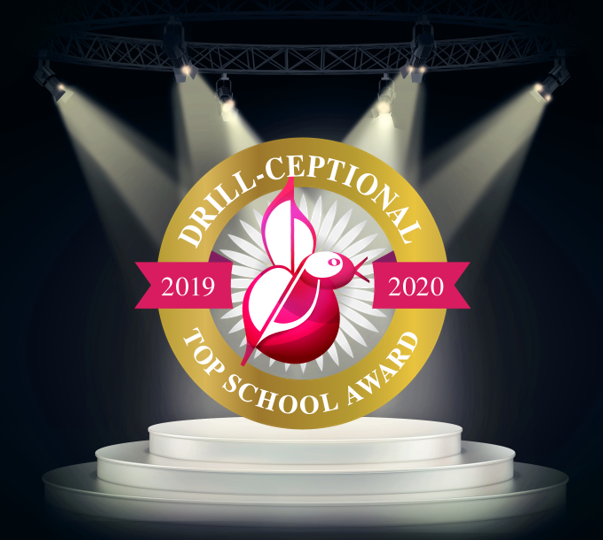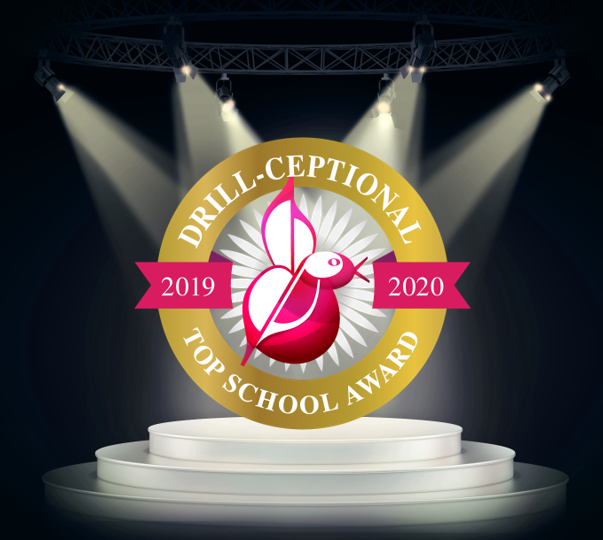 Final Report: The 2019/20 Winners!
What a year of AMAZING results & resilience!
This is our fourth year posting "Drill-ceptional" results and the kids & schools sure have been incredible. Not only in mastering their Breezin' Thru Theory Mad Dash Drills … but doing them at school and home, and during school closures!  Your resilience, fortitude and competitive spirit sure are impressive.
And collectively you passed the 8 Millionth drill mark this year. Wow. Congrats everyone!!!
Here's how Drill-ceptional works: We've divided North America into 5 regions … North, South, East, West, and Central. Every few months we'll identify the TOP 3 schools for each region (subject to your permission). Results are based on the total number of drills submitted to date for the 2019-20 school year, AND the school's average needs to be 90% or higher on these drills to qualify.
The "Drill-ceptional" Schools for 2019-20
Best in the West
Skyview HS
(Billings, MT)

Orange Coast College
(Costa Mesa, CA)
Middleton High School
(Middleton, ID)
_______________
Next Up: Middleton MS (ID), Cottonwood HS (UT)
The Northern Lights
Bishop Allen Academy
(Toronto, ON)
Crescent School
(Toronto, ON)
Colonel Irvine School
(Calgary, AB)
_________________
Next Up: Collingwood (ON), Vanier CHS (ON)
Feast of the East
West Valley MS
(Knoxville, TN)
Ravenscroft School
(Raleigh, NC)
Dempsey MS
(Delaware, OH)
_______________
Next Up: Rachel Carson (NY), Twin Towers MS (NY)
Center Stage
Adlai E. Stevenson HS
(Lincolnshire, IL)
Lincoln-Way East HS
(Frankfort, IL)
Twin Oaks MS
(Prior Lake, MN)
_______________
Next Up: Hidden Oaks MS (MN), Indian Trail (IL)
Southern Stars
Plano West SHS
(Plano, TX)
Plano Sr. High
(Plano, TX)
Allen HS
(Allen, TX)
_______________
Next Up: Plano East SH(TX), Greenbrier MS (GA), Lanier MS (TX)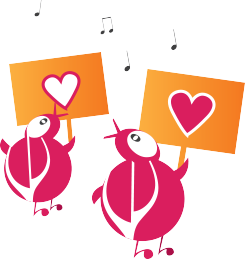 Woohoo &
Congratulations to All !!!
FUN FACTS:
(2019-20 School Year)
THE OVERALL # 1
Plano West Sr. HS (Texas)
With an amazing 29,633 drills submitted. This is their 4th year in a row as Overall #1.
Well Done!
MOST DRILLS / Student
Fox Valley Lutheran HS (Wisconsin)

Had an average of 170 drills per student, in their Theory class. And as they aced them …that's alot of musical golden eggs in their dashboards!
LOTS OF NEW WINNERS
2019-20 saw a lot of excitement as there were 8 new Drill-ceptional Winners this year!
So anything is possible for 2020-21 kids.
---